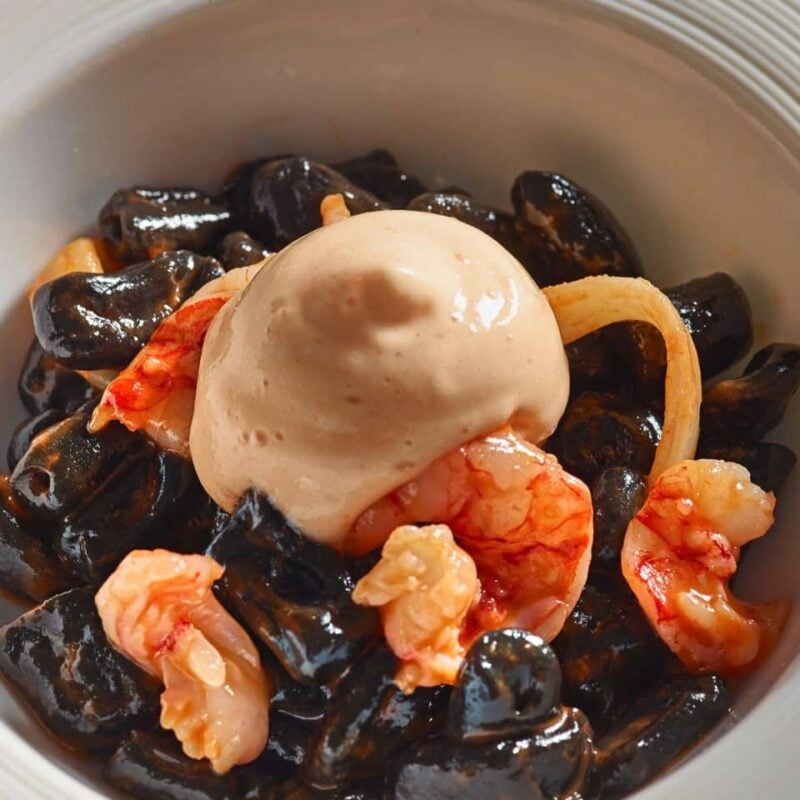 The dishes of memory, protagonists of change.
Menu
"A cuisine that comes from the flavors and smells of Sicily, enhanced by modern culinary techniques. The plats of memory become the protagonists of the change of our habits and of our way of eating".
Experience
Summer tasting menu
Every day a different proposal to welcome the summer with four courses and two glasses of wine.
€ 60,00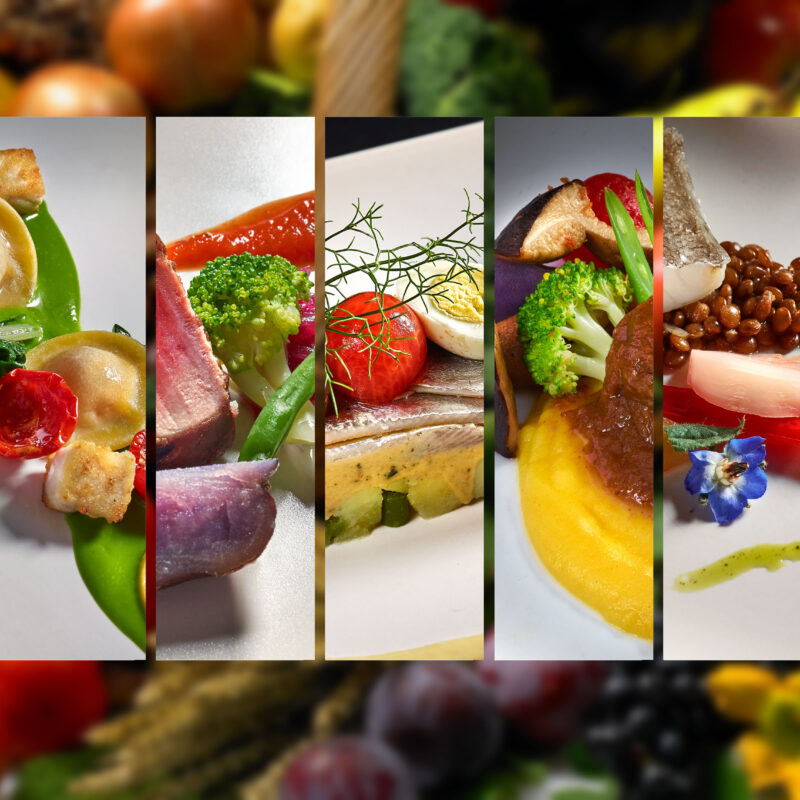 Menu à la carte
Appetizers
Raw fish and crustaceans combination
Red prawn carpaccio, steamed vegetables and tuna fish bottarga mayo
White fish marinated in salt of capers in Aeolian island sauce
Vacuum-cooked tomato and eggplants on almond milk
Raw and cooked beef in sicilian style salad with anchovies, olives and ragusano cheese mpusse
*Some products can be frozen at source or frozen on site. (Throught rapid temperature reduction) pursuant to EC Reg. N. 852/04
First Courses
Black cavatelli in sea sauce and mint and olive oil emulsion
Spaghetti with fresh "borlotti" beans and grilled langoustines
La pasta alla "Norma" with yellow and red tomatoes, smoked eggplant and baked ricotta
Sicilian vegetables soup, sea food and broken spaghettini
Risotto with rabbit ragu, and saffron cheese fondué
N.B. It's possible to have gluten-free pasta. For info about allergens in the food ask to the waiters
Second courses
Amberjack fillet in black olive crust and eggplant in "caponata" style
Cruncy pork fillet and spicy peaches chutney
Fish of the day variation and Sicilian citrus miso sauce
Grille sirlon steak, green sauce and dry tomatoes
White fish fillet and red praws, sea urchins and basil olive oil
Desserts
Chocolate fantasy hot and cold chocolate dessert selection
Almond and lemon cake with vanilla ice cream and crème brulé
Jasmine panna cotta, watermelon jelly and cinnamon meringues
Lemon curd tart, candied peaches, mint and ginger ice cream
Summer season fruit, chantilly cream, rum cake ice cream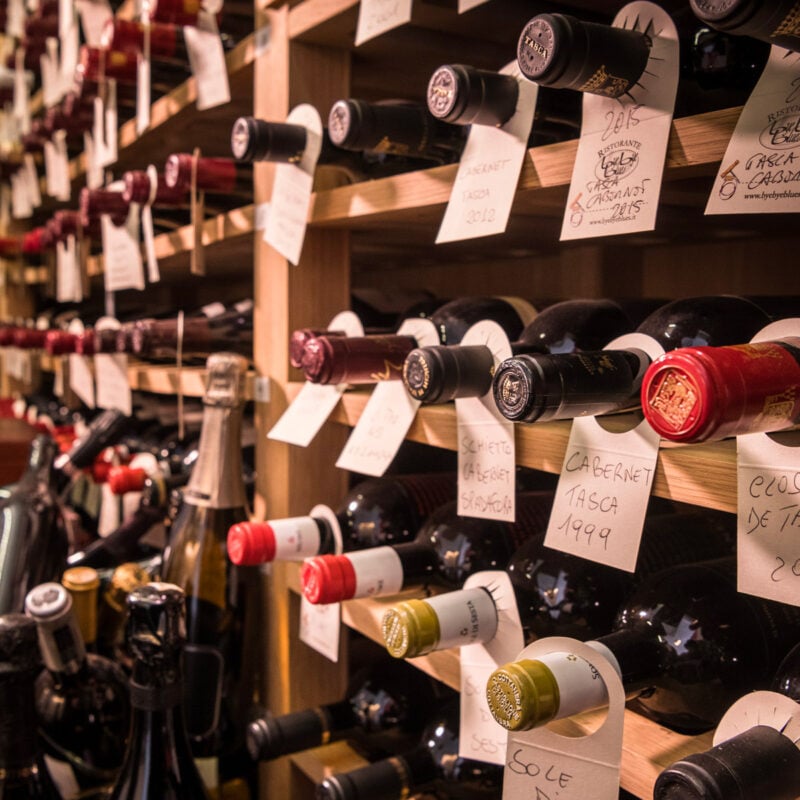 The cellar of Bye Bye Blues
Discover the Bye Bye Blues cellar: wines, spirits, sparkling wines and champagne.
Discover the cellar